Customer Opinions - APC Spain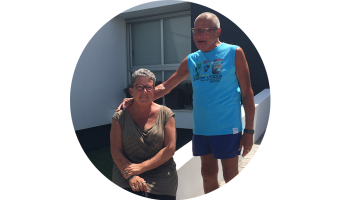 Mingels Family from Brunssum, The Netherlands - December 2013

How did we get in touch with us?
We were looking for a house in Spain and we knew that someone lived in Brunssum, who also had a house in Spain.
His brother was Ed who builded and sold houses in Spain.
---
How did you experience the viewings and how was the explanation of the properties ? Does the purchased property meet expectations?
We went to Alicante for two weeks in December and had several agreements with different sales offices.
At Apc Spain we had initially indicated that we were looking for a finca. We then visited with Ed and Antonio several beautiful fincas and the location was often fantastic, but mostly in the middle of nowhere. I then asked them: but I understand that you are also building new homes somewhere? Answer: Yes, but those are slightly above your budget. Well, we wanted to see them.
We visited the pilot house and also the houses under construction. Peter ( my husband ) was immediately convinced and said, this will be it and nothing else. There was one more available for sale. So, within a week, we had bought our Spanish dream home. And it still is our dream house , we love living in Dolores and having many other Belgian neighbours around.
---
How was the contact during the construction of the house and were there any further services provided after signing the deed? Would you recommend us to friends?
Now, after 2 1/2 years, we still get in touch with APC to ask day to day questions.
We would definitely recommend Apc to look for a house in Spain, Costa Blanca
---
Click here for more information about the property type of family Mingels in Dolores

---
---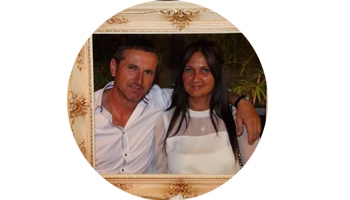 Panziera Family from Verona, Italy - February 2017
How did you get in touch with us?
I contacted you through the website on the internet
---
How do you evaluate the viewing you had with our APC Spain commercial guide?
The real estate viewings were a great experience and we loved it because the commercial spoke our language.
---
How was your purchase experience and how do you evaluate the guidance through the process by APC Spain?
Excellent! We were very pleased the assistance and guidance through the whole procedure.
---
Are you satisfied with the contact with APC after the purchase of your property?
We were very pleased with the APC commercial
---
Are you still in touch with APC and would you recommend the APC service to friends and acquaintances?
I would absolutely recommend it to friends and relatives which in fact I have already done.

---
Click here for more information on the type of property in Guardamar of the Panziera family